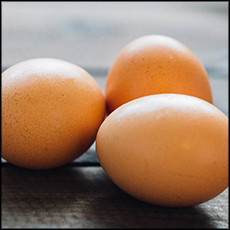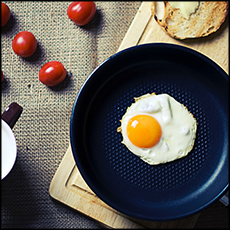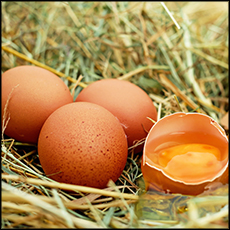 We gather our great tasting and healthy organic pastured eggs daily from dozens of heritage breed hens on our farm. Ranging freely on our open green pastures, our hens forage outdoors all day without cages, pens or any other confinement.
We supplement their forage with certified organic feed so our eggs remain non-GMO — and hormone, steroid, antibiotic, medication, pesticide and herbicide free.
We always try to keep eggs in stock so they can be purchased without a pre-order. We'll have it ready for you at our farm in Dundee when you get here. However we aren't always here so it's best to let us know when you plan to stop by. Click here to order online and schedule a pickup time.
For more information about organic meat, chicken, pork and eggs from BP Farms, please contact us here. Click here to place an online order for in-stock products. To reserve shares of beef or pork click here.